Inspiration
Every 2021 Color of the Year
Knowing what the main paint companies consider color trend every year is so important. Why? Because if you are planning to do some upgrades to your house, wouldn't you want to know what colors are trending in and what colors are trending out?
And how exactly do these companies choose which is the best color to represent a specific year? Each year, they single out a shade that perfectly captures the current moment in design, gathering insights from pop culture, fashion, architecture, and technology trends.
See which shades you can expect to see in the coming year from some of the biggest names in paint: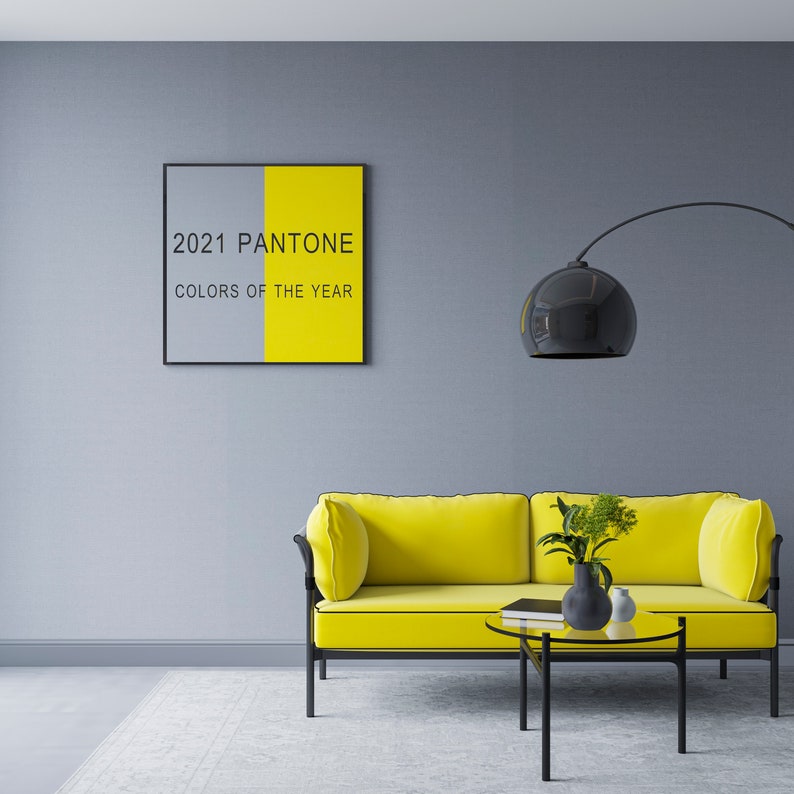 ULTIMATE GRAY and ILLUMINATING by Pantone
Pantone chose two contrasting shades as its top picks for 2021. Ultimate Gray, a practical and reliable neutral, and a sunny yellow called Illuminating. These two contrasting colors were picked specifically because they deliver on what everyone needs this year: resilience and optimism.
"The selection of two independent colors highlight how different elements come together to express a message of strength and hopefulness that is both enduring and uplifting, conveying the idea that it's not about one color or one person, it's about more than one," said Leatrice Eiseman, executive director of the Pantone Color Institute, in a press release. "The union of an enduring Ultimate Gray with the vibrant yellow Illuminating expresses a message of positivity supported by fortitude."
Use Ultimate Gray on painted walls for a classy warm neutral that provides the perfect background for a splash of brightness and optimism when used on an accent wall, furniture, or accessories such as pillows or throws.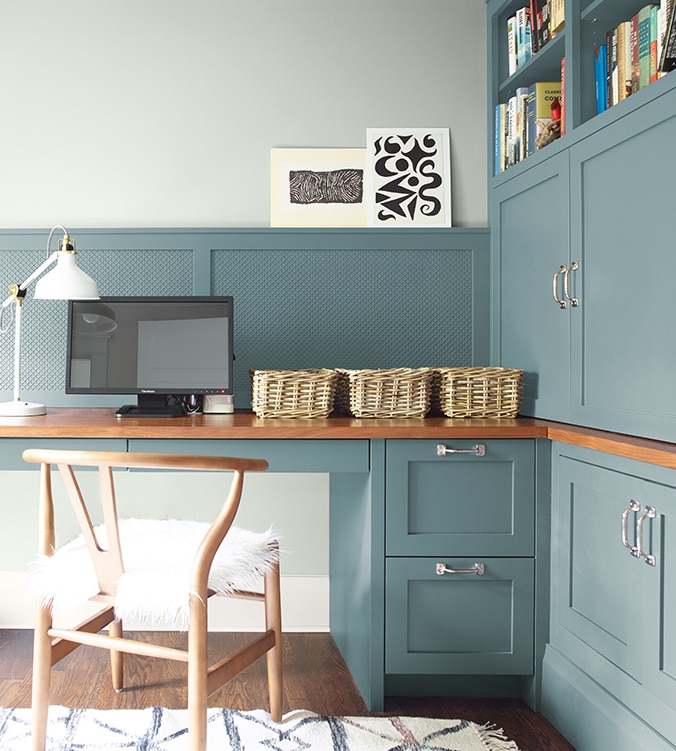 AEGEAN TEAL by Benjamin Moore
With a gray undertone that keeps the color modern, Aegean Teal combines the soothing nature of blue with green's association with growth, the color of spring and of renewal. Hannah Yeo, color marketing and development manager at Benjamin Moore, calls it "an intriguing blue-green that creates natural harmony and invites us to take a moment to reflect and reset." Due to its calming qualities, this color is an excellent choice for bedrooms or home offices. To enhance the palette's warmth, Yeo suggests decorating with natural materials such as wood, stone, and brick for a balanced, textured look.
URBANE BRONZE by Sherwin-Williams
Urbane Bronze is a warm, darker gray, that has a slight bronze/brown undertone to it. ″The home is now the ultimate retreat from the world, and color is an easy and effective way to create a personal haven, ″ said Sue Wadden, director of color marketing at Sherwin-Williams, in a press release. ″Urbane Bronze encourages you to create a sanctuary space for mindful reflection and renewal."
Though intensely saturated, Urbane Bronze makes a subtle, sophisticated statement when used as a primary or accent color. Try it on all four walls in a bedroom or den to envelop the room in a cozy atmosphere. For a sleek, contemporary look, paint built-ins or kitchen cabinetry in Urbane Bronze, then finish the surrounding walls in a warm white to offset the darkness. The bold shade also works well in smaller doses, such as on your front door or an accent wall in the living room.
Use this intensely saturated, yet subtle color as a primary or accent color. For a modern look try it on kitchen cabinets and islands, front doors, and exteriors. It pairs well with SW Pure White on trims.
CANYON DUSK by Behr
Canyon Dusk is a rich terra-cotta hue that creates feelings of tranquility and connectivity. A sense of belonging to the great outdoors that combines nature with the spiritual. A splash of canyon dusk along the sea that reminds us of clay soil or the sky as the sun dips below the horizon. This color is warm, grounded, and earthy. "The illuminating, free-spirited Canyon Dusk is a color that can be found in a variety of places, from an awe-inspiring desert landscape to the color of sunbaked clay. Wherever it is found, we share a collective need for these moments of comfort and inspiration in the days ahead", said Erika Woelfel, Vice-president of color and creative services at Behr.
This earthy neutral pairs well with creamy whites and other nature related textures and accessories, such as woven baskets or jute area rug to create a relaxing atmosphere in bedrooms and living rooms. Canyon Dusk looks great on walls, cabinetry, and accents such as front door or an accent wall.